Double Output Worm Gearboxes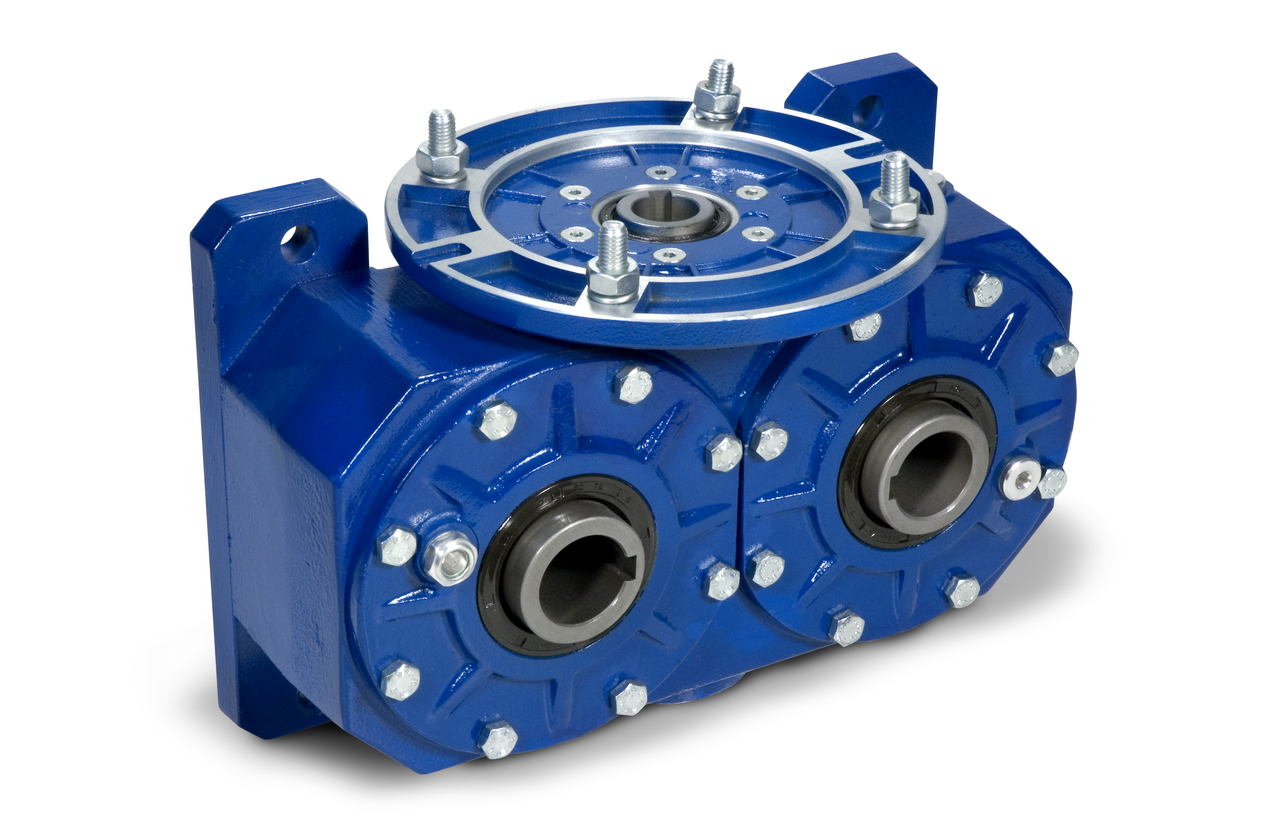 APS series includes gearboxes specially manufactured in order to comply with specifical requirements. The kinematic motion is carried out by means of a wormshaft and two wormwheels in order to have two output shafts with a synchronous rotation. These gearboxes can be assembled to electric motors or motorvariators equipped with a fixing flange with dimensions conforming to IEC specifications.
Casing and flanges
Made from aluminium and painted BLUE RAL 5010.
Worm screw
Made from alloy steel. Hardened and cemented then finished by grinding.
Worm wheel
UNI 7013 GcuSn12 bronze toothed band. Inserted by casting on UNI 5007 G20 cast-iron bushing.
Bearings
Taper roller bearings are mounted on the screw and the two outputs.
Lubrication
Gearboxes are normally supplied without any lubricant. However, they can be supplied with synthetic lubricant on request.