Shaft Mounted Gearboxes - SMSR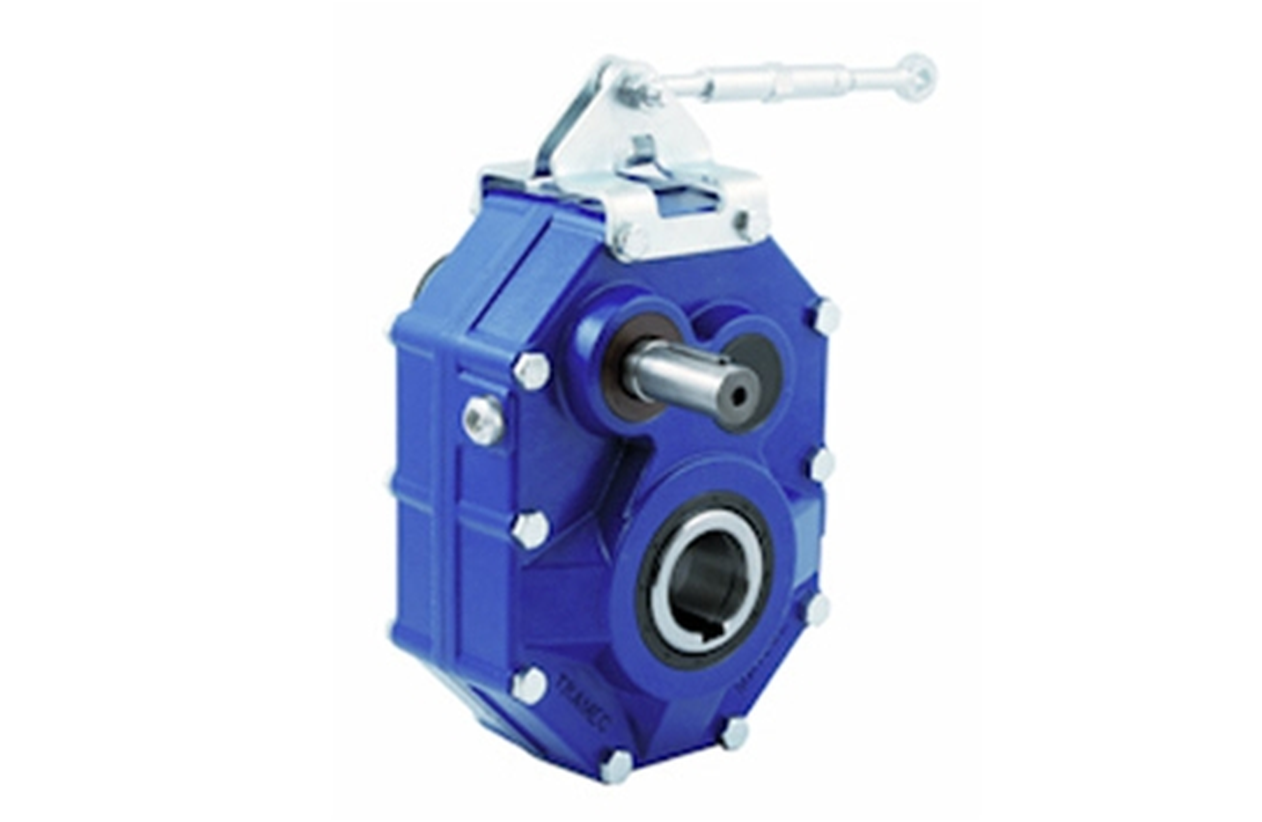 Tramec Shaft Mounted Gearboxes, Available in 7 sizes with two reduction stages, shaft-mounting occurs by means of tension arm. A back-stop device can also be mounted if required by the application. A projecting input shaft with key is available for mounting of pulleys for belt transmissions.
The helical spur gears are built in 20MnCr5 UNI7846 quench-hardened and case-hardened steel. The teeth of all gears are ground in order to ensure silent running. The standard hollow output shaft made of steel is dimensioned accordingly to enhance performance in all different applications.
The rigid structure of the housing in engineering cast iron ensures superior resistance to stress. The single lubrication chamber guarantees excellent thermal dissipation.