Brake Asynchronous Electric Motors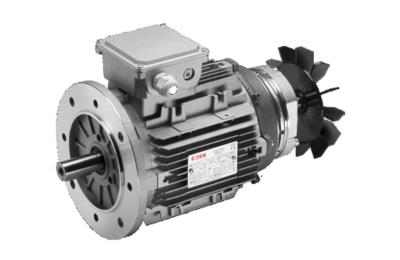 Elvem manufactures asynchronous brake electric motors, either single phase and three phase, with aluminium or cast iron housing, with double polarity. The brake can be either AC (power supply V400) or DC (power supply V230 or V400), high or low braking torque. The size ranges from MEC 63 to 280; 2, 4, 6 and 8 pole versions are available, with two poles and single phase.
Production is divided according to the main types of brake. The purpose of the brake is to stop the rotation of the mechanical shaft. Different criteria determine the definition of the braking torque, and it can be chosen based on project data.