Standard Asynchronous Electric Motors with Aluminium Housing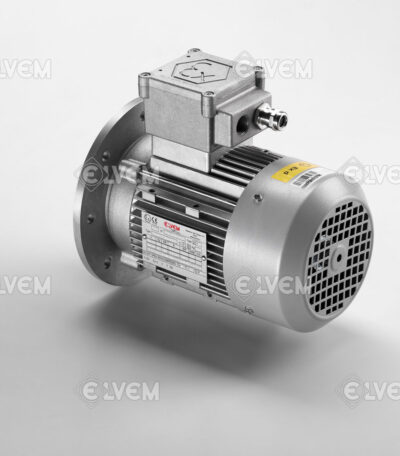 Elvem supplies asynchronous electric motors, either single phase and three phase, with aluminium housing, with double polarity. The standard size goes from MEC 56 to MEC160, efficiency classes IE4, IE3, IE2 and IE1.
The casing of the electric motors features a detailed design, in square section. It is designed for optimal cooling and easy installation and maintenance. It features lifting devices on all sides that guarantee easy handling of the motor. Foot fastening point is parallel to the centre line of the casing.
Foot attachment is modular allowing you to fit the motor either to the left or to the right side. The terminal box spins to allow you to arrange the cable glands in the optimal direction. Anchoring is simple and ensures excellent stability in all mounting positions.